Nonprofit management consulting that builds capacity, enhances performance, and supports organizational and real world change.
Building

Capacity
Like gardens, organizations and partnerships need care and attention to remain healthy and productive. We focus on organizational learning because that's what keeps changemakers effective.
Grow stronger »
Enhancing

Performance
How do you know if you're making a difference? Developmental evaluation helps leaders and organizations make their theories of change explicit, evaluate outcomes, and improve continuously.
Have more impact »
Initiating

Change
Mission-driven, high-performing, effectively led nonprofits are essential to making good things happen in the world. Yet even the best organizations struggle at times to be dynamic and stay relevant.
Be strategic »
Our work is rooted in a commitment to economic, social, and environmental justice.
Carl Sussman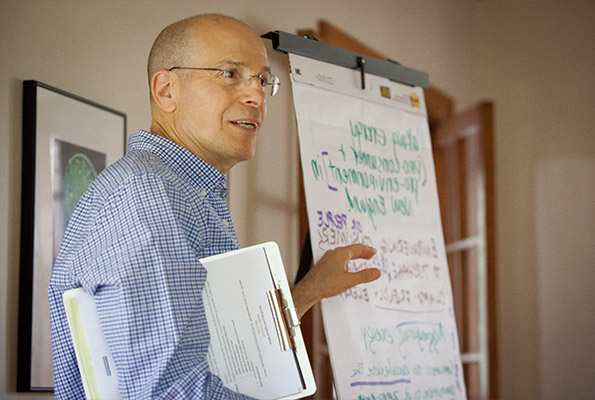 I founded Sussman Associates in 1995 and have helped over 130 organizations grow and succeed. Fundamentally, I consider myself a student of organizations, large and small. And I have learned that effective organizations are essential to changing the world.
About Carl Sussman »
Making Change
Ideas and innovations that intrigue us and inform our work